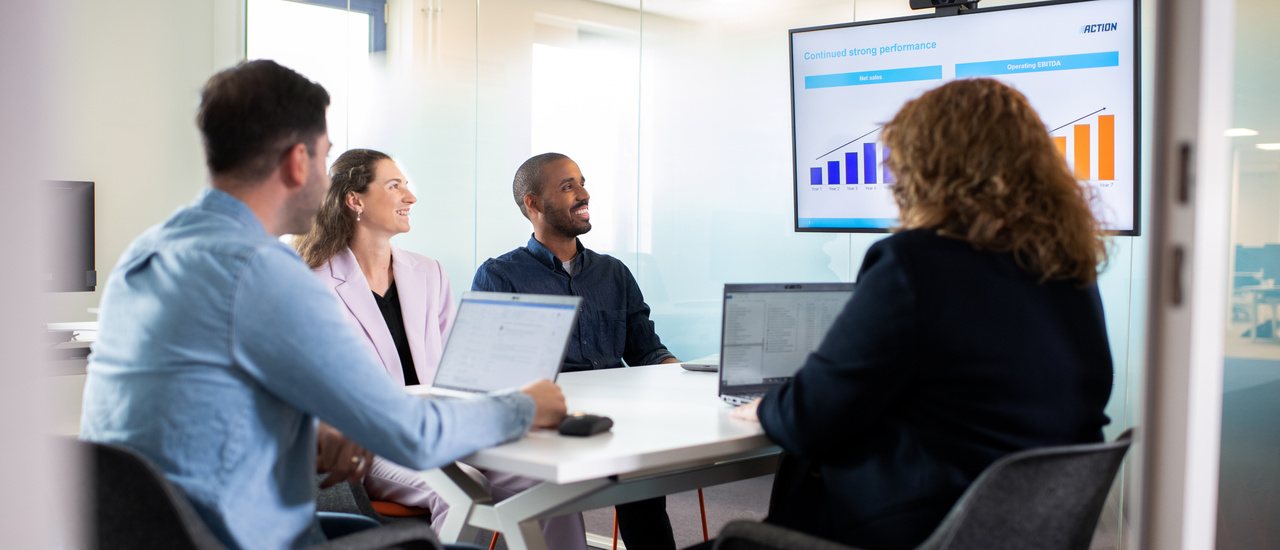 How many retail companies do you know that grow over 20% every year without a webshop? Our 'bricks and mortar' stores are Action's success. Working in our Real Estate department allows you to contribute to the further expansion of Action as well as your own skills.
Expansion strategy
Our Real Estate department sets out the strategy for Action's continued growth. We determine what countries are most interesting to focus on, which locations are most attractive and how to align store growth with our distribution network. The Acquisition team is involved in finding and leasing store premises. The Construction team is involved in fitting out new stores, refurbishment and maintenance of existing stores and the Support team ensures that our teams are supported in the best way possible. In addition, our department maintains close ties with our local real estate teams in each of our operational countries.
Building your skills
It goes without saying that Action's expansion involves collaborating with other departments, such as Commercial, Store Operations, Finance, Legal and Supply Chain. Many of the projects we tackle are cross-functional. This means that our Real Estate professionals must be able to look past the borders of their own field, and develop into broadly-skilled consultants. Action provides all the space you need to grow, both vertically and horizontally, for example by switching teams or roles. Action is moving full steam ahead, and if you want to expand your horizon, the same will go for your career.
Why Real Estate at Action
Strategic real estate consultancy 
Unmatched track record
Opportunities to learn and grown
International working environment