Finance
&
Risk
Assurance
in
Action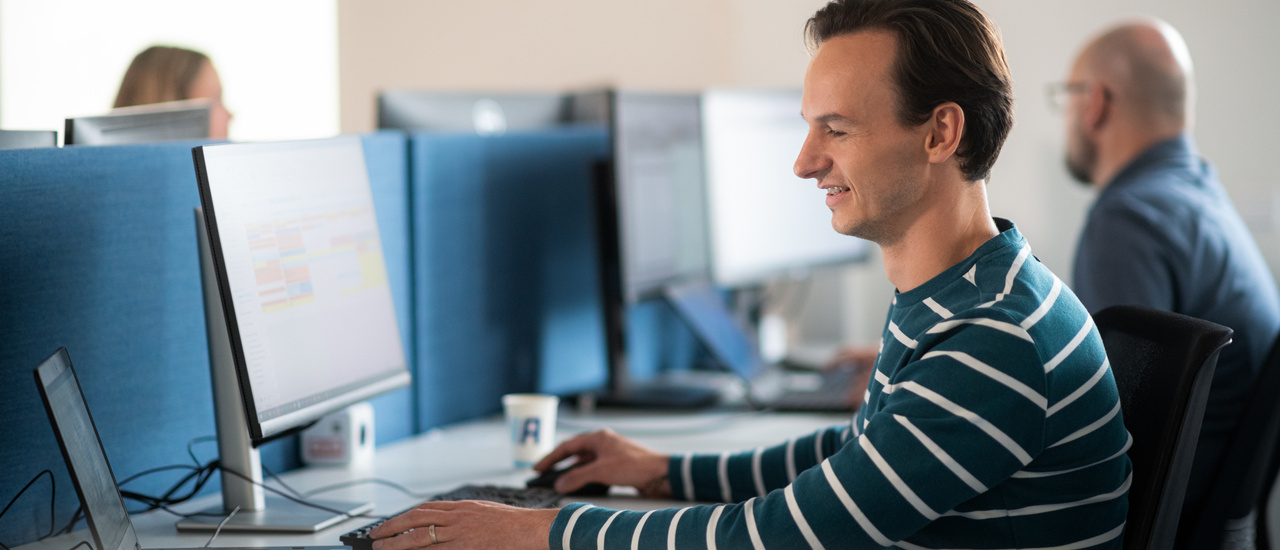 Entrepreneurship means taking risks. Especially for a fast-growing international non-food discounter like Action, a professional Finance and Risk Assurance team is key to managing our risks appropriately.
Drive the action
Action is always in motion, and this is reflected in our Finance and Risk Assurance teams. Our teams are composed of relatively young, highly motivated employees who are simply bursting with energy: professionals who are not satisfied with merely the status quo, but who are always thinking about improvement opportunities. People who are always looking ahead, because what works in one country today, may not work in another country tomorrow. What's certainly unique about our teams is that they are in the centre of our international Action organization, where they have a direct impact on our entire business operations. In addition, as we encourage the professional development of our employees, they have ample opportunity to permanently or temporarily transfer to other business teams.
Will you continuously challenge our business teams?
Our Finance division employs approximately 70 specialists across a diversity of roles. As a financial professional you share your ideas with Action and pose challenging questions to enable the company to grow, thereby preventing unpleasant surprises. Our Financial Shared Service Center takes care of our organization's full range of administrative services. Our Treasury team handles all our monetary flows, and our Fiscal team focuses on all tax-related issues. The Financial Control team is responsible for consolidation and all external reports, such as annual accounts. Within the Business Control division we support the business with financial advice about our store operations, commercial control, supply chain and overhead costs and investments. Not only do we provide essential management information, our analyses also stimulate the business to boost its performance and further optimize its processes.
Risk Assurance supports all of Action's business teams by identifying risks and defining and implementing measures to even better control these risks. And, if an incident nevertheless occurs, we support our business teams in incident resolution with regard to incidents such as information security, privacy, fraud and compliance. We provide insight into the quality of our risk management by means of actionable quarterly risk updates. The team is composed of professionals in the fields of Risk Management, Information Security & Privacy, Compliance & Integrity, Fraud & Store Security and Internal Audit. As a result, we have all the necessary knowledge and skills in house to support all of Action's business teams in complex issues in these fields of expertise.
This makes Finance & Risk Assurance in Action so interesting:
The dynamics of the retail sector
Young division with plenty of opportunities for growth
Big impact on the organization
International working environment
Colleagues' perspective
Curious about the experiences of our Finance & Risk Assurance colleagues?